There lies an island one short ferry ride from downtown Helsinki that is one of the world's best-kept photography secrets. This location has everything you could want for amazing portraits: it has beautiful coastlines, rolling hills, and medieval-style architecture.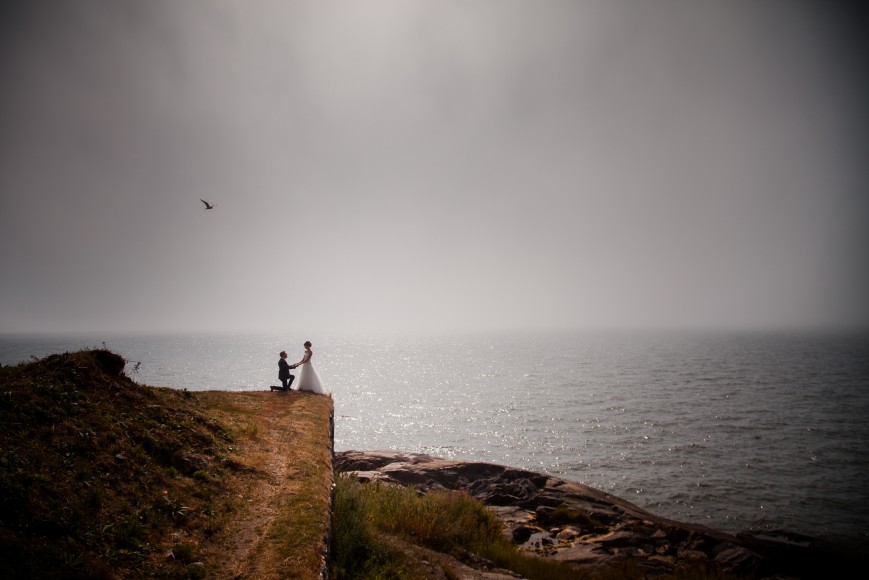 Several dozen Finnish couples get married on the island every year, and it is one of my favorite places to take wedding portraits. All of the couples I have taken there have fallen in love with the place.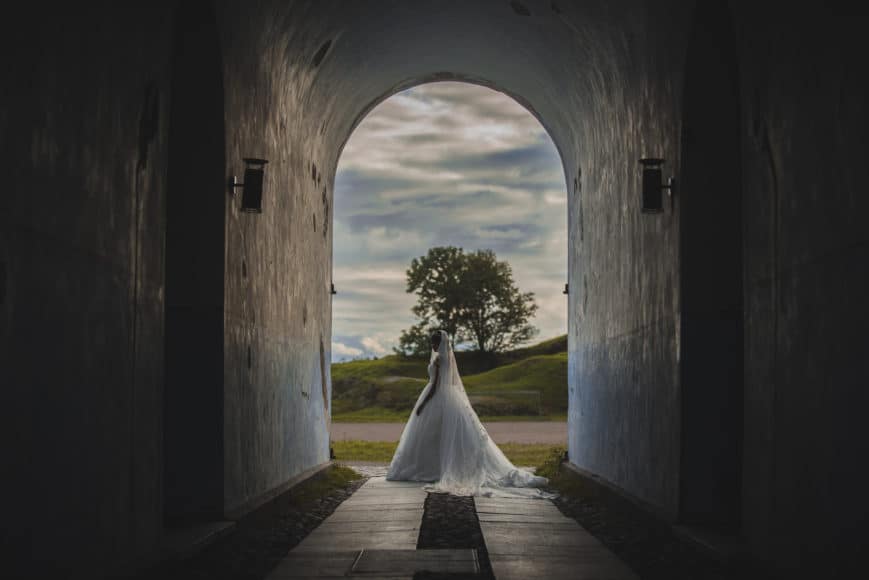 In addition to the coastline, there are a few old tunnels that provide awesome light for intimate scenes. This one made the shape of Hadassah's dress really pop out.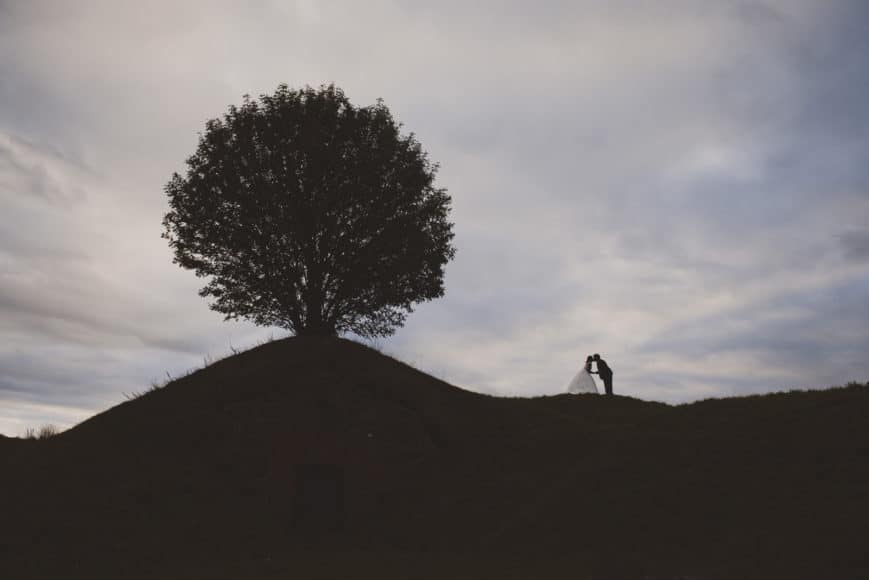 Hadassah and Sabin are an Indian couple who loved the look and feel of Suomenlinna, so we decided to have a portrait shoot there. Suomenlinna has a lot of great spots with touches of nature. This perfectly-shaped tree is known on Instagram as #thatsuomenlinnatree.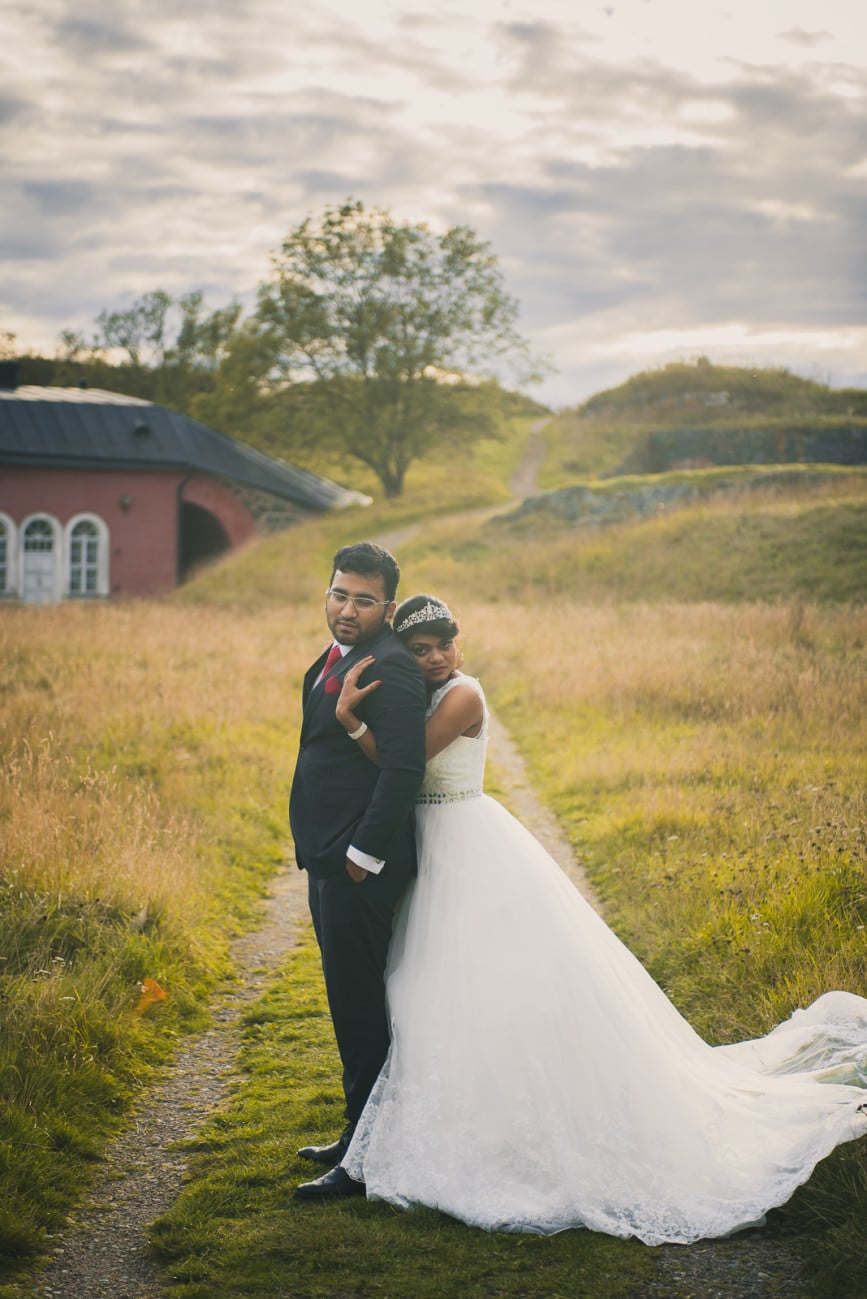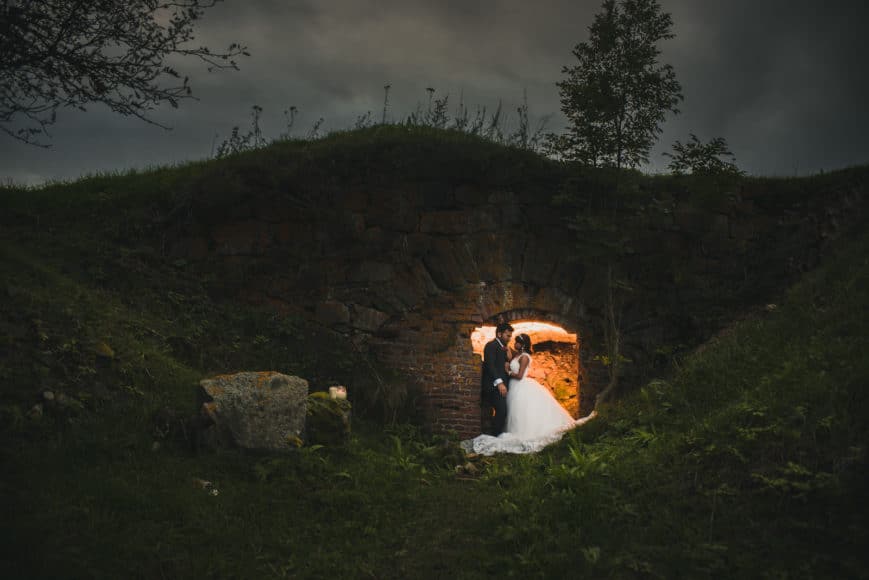 We spent 2 hours exploring Suomenlinna and getting some really beautiful shots. I highly recommend Suomenlinna for some out-of-the-ordinary engagement and wedding portraits that feature a side of Helsinki many people have never heard of.